Added to your shopping cart
79-2121
Pallet truck roller plastic 82x60mm with 20mm hole (K-ST/(TR-ROLL)PU)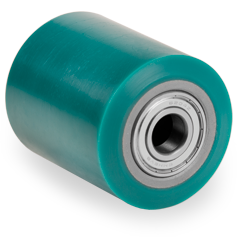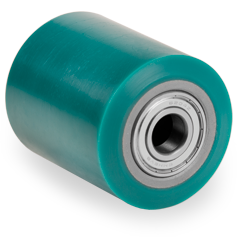 In stock
Our advantages
Secure ordering and payment
Product description
The pallet truck rollers from the 79-series are ideally suited for electric pallet trucks with speeds of up to 12 km/h.
Can be used on uneven floors and floors with obstacles in a dry or non-permanently humid environment at temperatures between -20°C and +70°C. Also applicable in an environment with alcohol, glycol, mineral oils and greases.
Not applicable in an environment with organic and mineral acids, bases and saturated steam.
The wheel contains a ball bearing and is suitable for an axle size of 20mm.
Wheel diameter: 82mm
Hub length: 60mm

View all details and the full Tellure Rôta range in the catalogue.
Specifications
Brand
Secure ordering and payment