Live chat with customer service
Is a product out of stock?
Do you want to know the current price of a product?

The customer service is ready for you on the live chat. On weekdays from 09.00 - 16.30 we are happy to answer your questions.

You can of course also call us at: +31 30 241 18 87 or email us at: info@neita.nl.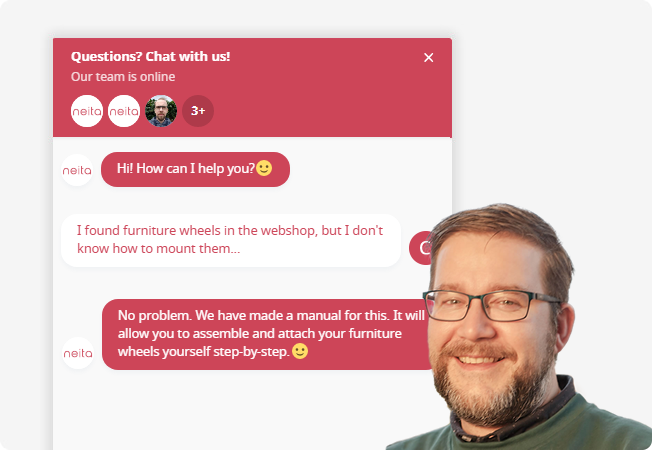 Would you like to visit us? Just schedule an appointment to drop by. Give us a call at: +31 30 241 18 87.
Neita Techniek B.V.
Ambachtsweg 18
3542 DG Utrecht
Phone: +31 (0)30 2411887
Fax: +31 (0)30 2412034
E-mail: info@neita.nl
Opening hours:
Monday till friday: 08:30 / 17:00