Added to your shopping cart
75-7301
Palletrol Swivel castor plastic 50x40mm (K-ST/PU-PL)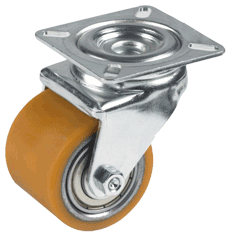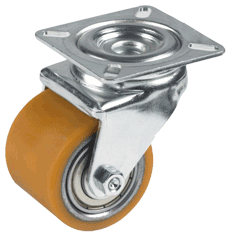 In stock
Our advantages
Secure ordering and payment
Product description
The pallet truck rollers from the 75-series are excellent for electric pallet trucks with speeds of up to 16km/h. Due to the low rolling resistance, these wheels are also suitable for pallet trucks with heavy loads. Welded bracket design allows heavy loads to be moved while maintaining a low center of gravity, like stage sets in the theater industry.
Can be used on a clean, flat surface in a dry, not permanently damp environment at temperatures between -20°C and +80°C. Suitable for use with alcohol, glycol, mineral oils and greases.
Not applicable when using organic and mineral acids, bases and saturated steam.

View all details and the full Tellure Rôta range in the catalogue.
Specifications
Brand
Top-plate outer dimensions
Material
Polyurethane wheel with a steel core
Secure ordering and payment