Added to your shopping cart
68-3205
Plastic wheel 175x45mm with 20mm hole (R-stainless steel-P6)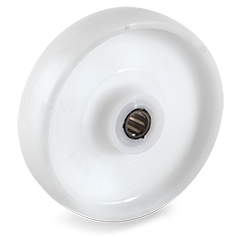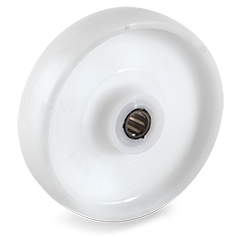 Our advantages
Secure ordering and payment
Product description
The industrial wheels from the 68-series are suitable for medium duty indoor and outdoor applications at temperatures between -30°C and +80°C on a flat surface.
In combination with a stainless steel bracket, these wheels are also suitable in a humid environment.
They cannot be used on floors with obstacles and residues and when using strong organic and/or mineral acids.
Galvanized or stainless steel hub protectors are optionally available.
The wheel contains a stainless steel roller bearing and is suitable for an axle size of 20mm.
Wheel diameter: 175mm
Hub length: 59mm

View all details and the full Tellure Rôta range in the catalogue.
Specifications
Bearing
Stainless steel roller bearing
Brand
Secure ordering and payment