Added to your shopping cart
65-1206
Plastic wheel 200x50mm with 25mm hole (K-AL/PU)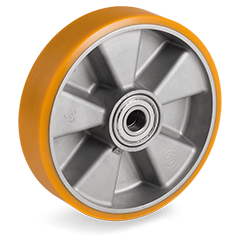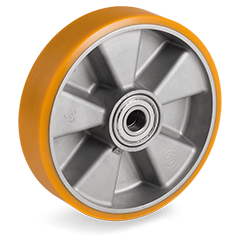 In stock
Our advantages
Secure ordering and payment
Product description
The industrial wheels from the 65-series are suitable for medium to heavy loads at temperatures between -20°C and +80°C.
Can be used on clean, flat surfaces in a dry or non-permanently damp environment.
Not applicable when using organic and mineral acids, bases, solvents and saturated steam.
The wheel contains a ball bearing and is suitable for an axle size of 25mm.
Wheel diameter: 200mm
Hub length: 55mm

View all details and the full Tellure Rôta range in the catalogue.
Specifications
Brand
Material
Polyurethane wheel with an aluminum core
Secure ordering and payment