Added to your shopping cart
64-8428
Rigid castor plastic 300x60mm (K-GY/PU-EES HD/PL)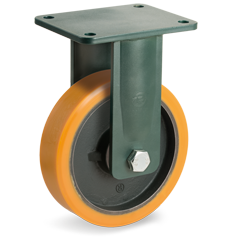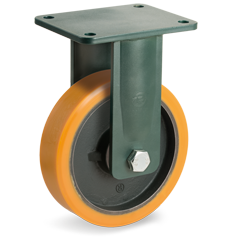 Our advantages
Secure ordering and payment
Product description
The industrial wheels from the 64-series are suitable for medium to heavy loads at temperatures between -20°C and +80°C.
Can be used on clean, flat surfaces in a dry or non-permanently damp environment.
Not applicable when using organic and mineral acids, bases, solvents and saturated steam.

View all details and the full Tellure Rôta range in the catalogue.
Specifications
Brand
Top-plate outer dimensions
Material
Polyurethane wheel with a cast iron core
Secure ordering and payment