Added to your shopping cart
23-3111
Rubber wheel 150mm with 15mm hole (R-PS/GRU)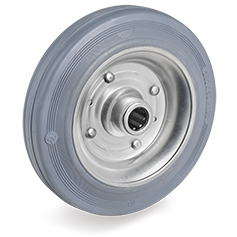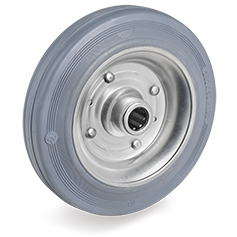 In stock
Our advantages
Secure ordering and payment
Product description
The industrial wheels from the 23-series wielen are low-noise, impact-resistant and vibration-damping.
The grey non-marking rubber tyres are suitable for light applications when used on a flat surface or with small obstacles such as ceramic tiles and wood.
The wheel is less suitable for prolonged standstill under load.
Galvanized hub protectors are optionally available for these wheels.
The wheel contains a roller bearing and is suitable for an axle size of 15mm.
Wheel diameter: 150mm
Hub length: 44mm

View all details and the full Tellure Rôta range in the catalogue.
Specifications
Brand
Material
Gray rubber wheel with a pressed steel core
Secure ordering and payment