Added to your shopping cart
67-7902
Swivel castor resin 100x35mm stainless steel (G-KRESIN-NLX/PL)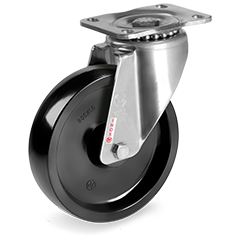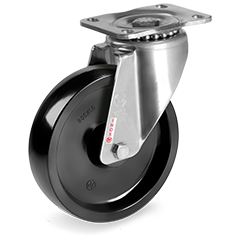 In stock
Our advantages
Secure ordering and payment
Product description
The high temperature wheels from the 67-series are suitable for temperatures between -20°C and +300°C. These wheels are resistant to wet and humid environments, weak acids, alcohol, various solvents, oils and greases.
These wheels are suitable for flat and hard surfaces such as tiles, cement and plastic.
They are not applicable in an environment with strong organic and mineral acids and with strong bases and on a rough surface such as asphalt, grids and (machined) residues.

View all details and the full Tellure Rôta range in the catalogue.
Specifications
Brand
Top-plate outer dimensions
Secure ordering and payment